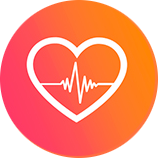 There are numerous opportunities for project development that have been launched from Innova IRV's Digital Health area, aiming to achieve the general goal of bringing about a change in the healthcare system through technology.
Objectives
The objective is to "Humanize the patient journey through the healthcare system using technology as a facilitator" through a macro-project of the University Regional Hospital of Malaga:
Generating an innovation dialogue in healthcare.
Promoting healthcare needs catalogs.
ncorporating innovative applications to improve quality of life.
Developing innovative digital socio-health strategies in healthcare.